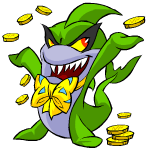 We know you; you've got a little money to spare and an itch to gamble – and we're here to scratch it.
Come on down and play Unchecked Account Roulette, where you could score an amazing bargain or just end up with something ordinary – but either way you're sure to have fun rummaging through your new account for hidden gems!
*new* These accounts are unchecked, meaning if we logged in at all, all we did was set them to stealth mode – we have NO idea what's inside. We stealth and password change accounts to keep them safe! *new*
Unchecked Avatar Accounts
Unchecked Race-To-Riches Accounts
Unchecked UC Accounts

Need a new main but not really sure what type of main you would like? Or, not sure where to begin with your search?

Maybe our avatar account gamble will get you on your way! These accounts are more likely to be last seen a long long time ago. You can unmask anything with these accounts. However there are no guarantees other than external appearances so if your looking for the ultimate riches you might would like to try our Race-to-Riches accounts.

We're currently offering two tiers of accounts for you to gamble at, vaguely categorized by their external appearance.

 

Tier One – "Main" Account: 210+ Avatars, 5+ Site Event Trophies

Tier Two – "Semi/Starter Main" Account: 125-210 Avatars, 3+ Site Event Trophies

 

Bonus: May come with UC's, neopoints, items, well stats, and more!

The odds are with you when you are in search of the ultimate riches. We can't reveal everything about these accounts. What we can say is, they contain designated item(s) of value in each. These accounts will more than likely be basic. Every account will come 100% unchecked. Our method was exposed for finding the accounts. Therefore we must secure them from our competition, this is why they are stealthed now.  Your chances of winning item-loaded accounts are greater with these accounts and still treated as if they were spotted a long long time ago.

 Bonus: May came with UC's & Neopoints!

These are changing based on what we find suitable for the gamble. However the designated item(s) value amount will always be noted as well as the type of item.

Note: The basic Race-to-Riches accounts for $12.99 will never change. Raised for stock purposes.

Searching for a new UC but not wanting to spend a fortune? Perhaps our UC Account gamble is more your speed! These accounts may or may not be stealthed prior by us for safety measures. 

Bonus: You may win multiple UC's, neopoints, and/or a main account too!

We offer three tiers for this gamble as follows;

 

Tier One - Random UC Between Prices $19.99 - $64.99

Tier Two - Random UC Between Prices $69.99 - $139.99

Tier Three - Random UC Between Prices $154.99 - $299.99

 

Note: All name formats with the exception of VBN are used for the gamble.
ex. You could win a DN UC Darigan Krawk in tier two.
Tip: Don't forget to check our blog page on all the nooks and crannies where treasures may be hidden in these accounts.
Unchecked Account Roulette